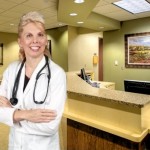 Meet Angela
Director, CPR Instructor, & Corporate Trainer
I have been working with healthcare professionals since 1994 in a variety of medical facilities, hospitals, and clinics.  I have many years of project management experience in both medical and social science research.  Worked as Director of Clinic Operations in Florida managing multiple medical clinics and Employee Health Nurse/Workers Compensation overseeing 2 hospitals with 1600 employees, I acquired much experience teaching medical healthcare professionals.  I have completed a number of floor RN rotations with a variety of hospitals to include orthopedics, med-surge, ER, and home healthcare.
I have been a leader in training and coaching both virtually and on site in the domestic US since 1998.  I have successfully conducted hundreds of training including CPR, training webinars and coaching sessions.  I have coached many top corporate supervisors, employees, and individuals from a variety of backgrounds and situations.
My educational background consists of a Master's degree in Administrative Social Work, BSN in Nursing, BA in Psychology, and an Associates degree in both Nursing and Liberal Arts.  I have completed formal years of education in Business School and also in Health Coaching.  Through the years, I have completed hundreds of business and health related seminars and webinar trainings.
I am experienced in both group and individual training and coaching.  I have also been involved with multiple business start ups and maintenance activities in the areas of LLC's, Corporations, and Sole Proprietorship's since 1978.
I have combined my professional years of experience with my extensive background in Business Relations, Personal Development, Leadership, Time Management, Organization, People Skills, Motivation, and Management to teach CPR to a broad range of individuals, employees, corporations, groups, professionals, and business clients get the results they are looking for.
Angela is available for group or individual CPR instruction and is also available to speak to your group or organization.  To work with Angela or find out more, contact her at 941-445-7335, or via e-mail.
Important Disclaimer
Note:  The information and concepts presented on this website and in my coaching practice are for educational purposes only. It is not intended to diagnose, treat, prevent or cure any disease or condition. This site and my coaching are not intended to substitute for the advice, treatment and/or diagnosis of a qualified licensed health-care professional or physician's care.